Meet The Mill Creek Dental Team
BINITA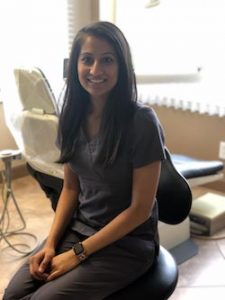 .
Binita was born in Africa and is a native of Nashville, TN.  She received her undergraduate bachelors degree from East Tennessee State University.  She then went to hygiene school where she received her Associates in Dental Hygiene. Binita has been in the dental field since 2014.  She enjoys spending time outdoors, being around family and friends, and her dog Zoe.  Binita has a huge passion in what she does by making a difference in every smile.
STACEY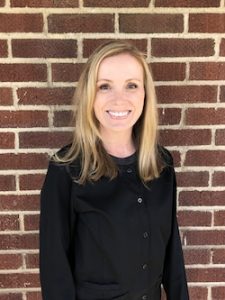 Stacey is a native of Knoxville, TN and has been in the dental field since 2000. She obtained her degree in dental hygiene at St. Petersburg College in St. Petersburg, FL. After living in Tampa for 5 years, Stacey and her husband moved to Nashville. 
Stacey has been working at Mill Creek Dental since 2010. Her approach is gentle but thorough, ensuring maximum comfort for her patients. She takes pride in her work, resulting in a dedicated patient base. In her free time Stacey enjoys travelling with her husband, reading, exercising and spending time with her friends and family and her pup Murphy.
MARIA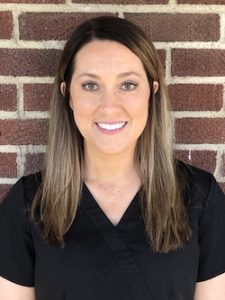 Maria was born and raised in Murfreesboro, TN where she resides with her 2 year-old daughter. She manages the front office and has had the pleasure of being in the dental field for over 7 years. Her favorite part is interacting with all of the wonderful patients. She enjoys spending time with her daughter, Norah, and her family.
PEYTON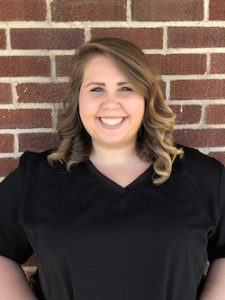 Peyton has been in the dental field for almost 5 years. She works in the front office and is a dental assistant.  She was born in Gainesville, FL but has spent the majority of her life in Murfreesboro. She loves Jesus, sports, and all things Kentucky! She married her high school sweetheart and they have a fur baby named Moose. On the weekends you can find her hanging out with her family and best friends.
CAIRA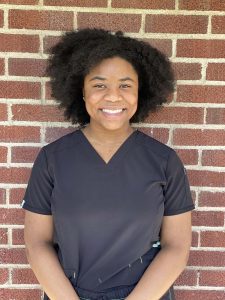 Hello! My name is Caira Barlow. I grew up in Murfreesboro, TN and graduated from Riverdale High School in 2016. From there I attended TCAT Murfreesboro to obtain my RDA license. Some of my favorite pastimes are styling hair and spending time with loved ones. My favorite colors are purple and teal. I joined the Mill Creek Dental team in February 2021. 
JANETTE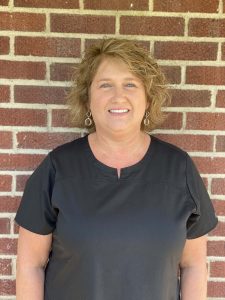 Janette is a native of Smyrna. She and her family live in the Blackman area of Murfreesboro. She has one son, Bryson, and he attends MTSU. She has been married to her husband, Paul, since 1992. She truly believes the patients she sees are family and tries to make each of them comfortable with every procedure. She has been assisting for over 30 years. Janette enjoys travelling in her spare time. Whether it is going camping with her family or going to the beach she enjoys this time. She also enjoys spending time with her family and friends.
SAMINA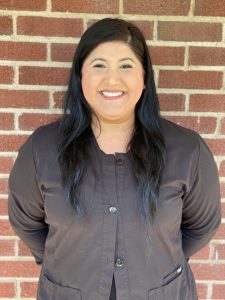 Hello my name is Samina. I am a registered dental assistant. I graduated from Kaplan Career college in 2013. I joined Mill Creek Dental in March of 2021.One of my favorite things to do is spend time with my daughter because she always brightens day. I grew up in Pakistan and I knew early on that I wanted to work in dentistry because it is a third world country and unfortunately there is no such thing as dental care. I love doing what I do. I've learned many different technologies, techniques and procedures as a registered dental assistant and it has been an interest in pursuit.

Our vision as a dental office is to provide our patients with trust, confidence and a positive, relaxing experience. We are focused and committed to our patients and we won't settle for anything less than excellence.
Contact Us
7269 Nolensville Rd
Nolensville, TN 37135
Mon. & Tues. - 8am - 5pm
Wed. & Thurs. - 7am - 4pm